Food & Beverage Home → PCR Pathogen Tests → BAX® Systems → BAX® System Case Studies → Bigard Trusts...
---
Bigard Trusts the BAX® System for Earlier Product Release Decisions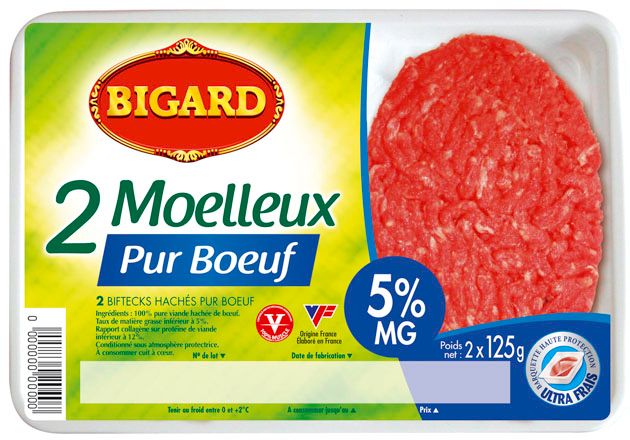 A leading meat processor in France, the Bigard Group consists of 60 industrial sites throughout the country employing more than 15,000 people. Each site fully manages the supply chain, from selecting livestock to manufacturing end products. Beef, veal, pork and lamb are processed for sale to supermarkets and caterers as fresh and frozen meat-based and ready-to-eat products.
According to Sylvain Gueguen, quality laboratory manager at the Quimperlé laboratory in western France, "The bacterial pathogen Escherichia coli O157:H7 has been of great concern to the meat processing industry for many years. It has emerged as an important foodborne pathogen of considerable public health interest due to the severity of the infection that it causes and its low infective dose. It is associated with meat and, in particular, with ground beef."
Up until two years ago, the Bigard lab was using traditional culture methods to screen ground beef for E. coli O157:H7 on selective media. They found that approach to be too time consuming, and were disappointed with poor sensitivity and specificity.
"Ground beef is a highly perishable product," said Mr. Gueguen. "The pathogen testing methodology must be as rapid as possible. PCR is an excellent tool for test-and-hold programs to prevent release of contaminated products."
The company selected the BAX® System as its PCR method of choice for several reasons. One is that it has been validated by AFNOR certification in France as an effective alternative method for detecting E. coli O157:H7 in beef. Another is the easy test protocol, including the simple lysis procedure. Most important is the high speed, sensitivity and specificity delivered by the system.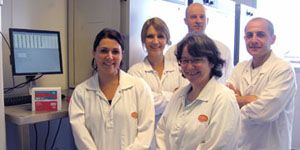 "This automated system reduces the hold time for release of analyzed products," said Mr. Gueguen. "It gives us speed and great confidence in the results. I would definitely recommend this system to other companies who perform pathogen testing."
Beyond E. coli O157:H7, Bigard also uses the BAX® System to test for Salmonella, and is keenly watching future developments for STEC.
"We are very interested in the collaboration between the Agricultural Research Service of the USDA and Qualicon to develop an effective test for other strains of toxin-producing E. coli –the "Big 6" (O26, O45, 103, 111, 121, 145). They could become a growing concern in the near future."