Food Safety
Scientists and Subject-Matter Experts Showcase Research at IAFP
June 8, 2021
You (our customers) inspire us daily - we thank you sincerely for driving the innovation needed to improve food safety testing, making it more robust, more sensitive, rapid and easy to use. Behind the scenes, our team of scientists and subject matter experts strive daily to stay on top of the latest technologies - developing new innovative solutions that help you succeed. At Hygiena®, we are devoted to helping you solve food safety issues - before they become a problem for others. Meet our team of scientists and subject matter experts!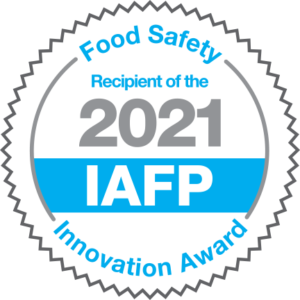 ---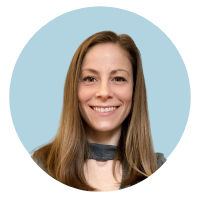 Julie Weller is the Applications Manager at Hygiena®, responsible for leading customer validation studies for the detection of pathogens in foods. She graduated from West Chester University with a BS in Biology and is currently pursuing her MS in Microbiology & Immunology at Thomas Jefferson University. Julie started her career in food microbiology and food safety in 2009 as a research scientist for DuPont Nutrition & Health. For more than 7 years, she focused on supporting the development of molecular diagnostic solutions and generating scientific data that helps the food industry implement testing methods for pathogens that will protect consumers from foodborne illness. She then joined Hygiena in 2017 as a senior scientist and later as the manager of a specialized team of scientists dedicated to providing customers fit-for-use data. With over 11 years of experience, Julie has authored or co-authored 30 scientific posters and has expert knowledge on designing and performing food matrix studies to meet regulatory requirements for pathogen testing on the BAX® System.
See Julie's posters being presented at IAFP 2021
---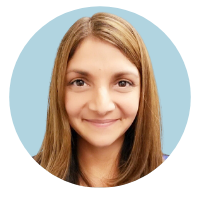 Nisha Corrigan serves as the Global Certifications Manager for Hygiena's (formerly Qualicon) Diagnostics business. In this role, Nisha is responsible for all aspects of third-party product validations, certifications, and global accreditations for the company. Since joining Qualicon in 2001, Nisha held a variety of positions: R&D Laboratory Technologist, Customer Support Specialist, Sales Technical Account Manager, and Microbiologist in the Applications group. Prior to joining the company, Nisha worked as a Medical Technologist at LabCorp, Memorial Hospital of Salem County, and Christiana Hospital. Throughout her career, Nisha has a demonstrated her ability to combine market needs and technical knowledge resulting in successful outcomes for her customers. Nisha earned a Bachelor of Science degree in Medical Technology with a minor in Biology from the University of Delaware, and a Master of Science degree in Microbiology from Thomas Jefferson University in Philadelphia. See Nisha's posters being presented at IAFP 2021
See Nisha's posters being presented at IAFP 2021
---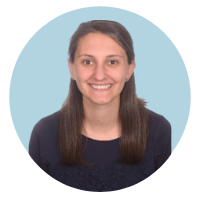 Paige Minka is a research scientist at Hygiena® in New Castle, DE where she works with a team of R&D scientists to develop, improve, and troubleshoot PCR assays and components for the BAX® System pathogen detection platform. In addition, she worked under Hygiena Operations division as a quality control scientist. Prior to joining Hygiena in 2017, Paige worked as a research assistant for an industry-leading R&D program at American Water, where the focus is to develop and pilot new technology in the areas of drinking water and wastewater science. Paige obtained her B.S. in Environmental Science from Elizabethtown College in 2011 and her M.S. in Biology, with a focus in microbiology, from West Chester University in 2016. Paige also serves as a committee member on the Blue Jay Athletic Association for her alma mater. See Paige's posters being presented at IAFP 2021
See Paige's posters being presented at IAFP 2021
---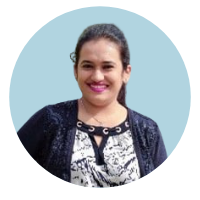 Priyanka Surwade is a Research Scientist II at Hygiena®. As an experienced microbiologist and molecular biologist, she enjoys using her skills to contribute to the exciting microbial identification in food pathogen testing that happens every day at Hygiena®. Priyanka graduated from the West Chester University of Pennsylvania in 2017 with a Master of Science degree in Biology. She also has a Master of Science degree in Microbiology from the University of Pune in India where she spent several years as a Research Associate after finishing her Master's, working on the antimicrobial activity of metal nanoparticles. Writing two master's thesis and publishing peer-reviewed journal articles helped Priyanka develop critical thinking and she is excited to use the learning in her day-to-day work. She enjoys R&D and everyday learning aspects of her career very much. See Priyanka's posters being presented at IAFP 2021
See Priyanka's posters being presented at IAFP 2021 
---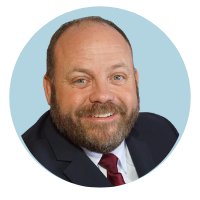 Dr. Tyler Stephens is an enthusiastic individual that is revolutionizing Food Safety by providing pathogen detection and enumeration tools. He studied Food Microbiology under the guidance of Dr. Mindy Brashears at Texas Tech University and graduated with a Ph.D. in 2006. Since graduating, Dr. Stephens has worked as a Research Scientist at Alberta Agriculture and Rural Development, founded Micro Enviro Tech LLC, was a Technical Support Manager at Roka Bioscience and is currently as Regulatory and Government Affairs Manager at Hygiena®. See Tyler's posters being presented at IAFP 2021
See Tyler's posters being presented at IAFP 2021
---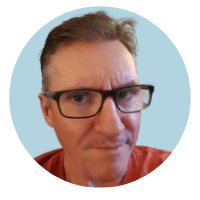 Paul Meighan has an Honours Degree in Parasitology from Glasgow and a Master of Science degree in Analytical Microbiology from Strathclyde University. He worked for Celsis in Cambridge, UK as a development scientist in ATP Bioluminescence research for 10 years. He was responsible for the development of many bacterial detection kits for over-the-counter pharmaceutical products; these are still sold globally in the pharmaceutical sector. Paul worked for 5 years in Babraham Institute in Cambridge on biosensor detection of allergenic enzymes especially endoproteases using bioluminescence. He also published two chapters in the Handbook of Proteolytic Enzymes. In addtion, Paul worked at Honeywell for 2 years developing biosensors for fungal endospore detection and toxic gas detection systems using electrochemistry. For the past 14 years, Paul has worked for Hygiena® as the Head of R&D for the Bioluminescence Division, working on all major bioluminescence products and instruments developed at Hygiena®. See Paul's Posters being presented at IAFP
See Paul's posters being presented at IAFP 2021 
---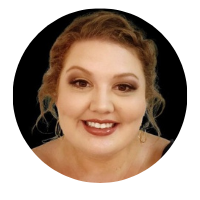 April Englishbey is the Product Manager for Hygiena Molecular Diagnostics and resides in Houston, TX. April's industry experience began during her time at Texas Tech University while gaining her Ph.D. in molecular and applied food microbiology. During that time, she led projects that developed pathogen testing programs and applications for beef, poultry, pork, and produce in developing countries and low-income rural farming communities. Creating ease-of-use and efficiencies while working with various levels of expertise throughout her career has been a driving force for April in her current role as Product Manager. Some of the most exciting recently launched product solutions that she has been a part of with the Molecular Diagnostics team are the BAX® System Real-Time E. coli O157:H7 Exact, BAX® Prep Xpress Automation, and SalQuant™. April's favorite part of working for Hygiena® is joining a team of innovative thinkers that were the pioneers of PCR and are continuing to develop solutions that truly improve food safety and consumer health. See April's Posters & Sessions being presented at IAFP
See April's posters being presented at IAFP 2021 
---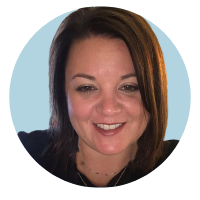 Stacy Stoltenberg is a Key Account Manager for Hygiena®. For the past 10 years, she has been dedicated to working with food companies and third-party laboratories to help make faster release decisions while testing their food products for harmful pathogens to protect public health. Prior to her work with Hygiena® and Qualicon Diagnostics, she worked in the service lab industry in Sales, Marketing and as a Microbiologist at PrimusLabs for nine years serving the fresh produce sector of the food chain. Ms. Stoltenberg received her B.S. and M.S. from Kansas State University in Food Science and Microbiology. Her research focus was on E.coli O157:H7 validations for interventions in the meat industry. See Stacy's Posters & Sessions being presented at IAFP
See Stacy's posters being presented at IAFP 2021
---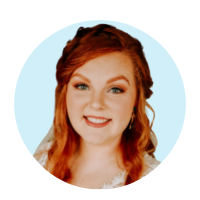 Residing in South Eastern Ohio, Savannah Applegate is a Technical Support Specialist leading pathogen quantification projects at Hygiena®. Savannah's passion for designing research projects started during her graduate career at Texas Tech University where she performed food safety research projects globally. Savannah is excited to continue to expand and improve public health through food safety.
See Savannah's posters being presented at IAFP
---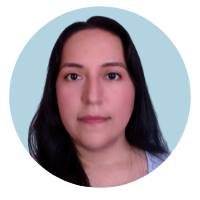 Delia Calderon serves as a Research and Development/Applications Scientist in the Bioluminescence Division Team of Hygiena® located at the Camarillo, CA site. She works on the development of new products from feasibility testing up to full-scale production transfer. Additionally, Delia works in the Applications Department validating unique customer samples with Hygiena® products. Delia graduated from UC San Diego in 2012, obtaining her B.S. in Biology.
See Delia's posters being presented at IAFP
---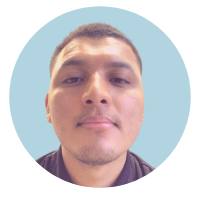 Rafael Barajas is a Research Scientist at Hygiena® in Camarillo California. Rafael graduated from the University of La Verne with a Bachelor of Science degree in Microbiology. He enjoys helping the R&D team develop products that are used in screening food pathogens. He joined Hygiena® in 2017 and has been involved in a multitude of applications using Hygiena® products on different types of food products.
See Rafael's posters being presented at IAFP
---
Benjamin Junge is the Head of Product Management of the BIOTECON Diagnostics. With the integration of BIOTECON Diagnostics into the EW GROUP, along with other companies such as Hygiena® and Biochek, his responsibilities are now expanded to include an industry management team that operates globally. Besides the general Marketing activities as well as training and support of the sales team, he is responsible for external validations like AOAC-RI or ISO 16140 of the company's products. Benjamin studied Biology at the University Cologne, Germany focusing on biochemistry and molecular genetics. He received a Master's degree in management and marketing from Free University Berlin.
See BIOTECON's Posters & Sessions being presented at IAFP Each of our 'innovators' is dedicated to providing you with the best solutions for your application, from environmental monitoring to pathogen detection and quantification. Having been recently acquired by EW GROUP, Hygiena® has joined forces with BioChek Inc. and BIOTECON Diagnostics (subsidiaries of EW GROUP), which has expanded the company's global footprint and portfolio, to position Hygiena® as a true farm-to-fork "one health" organization that provides tools for regulatory agencies and broader food and beverage industries globally. Learn more about us today.